Celebrating over 30 Years of Entrepreneurial Success
In 1992, JR Ridinger had an idea and a vision that he believed would change the world. Fueled by unshakeable belief, he took Market America from its humble beginnings to a global enterprise. Now, eight countries, thousands of entrepreneurs and billions of dollars later, people everywhere celebrate the rich legacy of success that is Market America Worldwide and SHOP.COM.
In 1992, JR Ridinger had an idea and a vision that he believed would change the world. Fueled by unshakeable belief, he took Market America from its humble beginnings to a global enterprise. Now, eight countries, thousands of entrepreneurs and billions of dollars later, people everywhere celebrate the rich legacy of success that is Market America Worldwide and SHOP.COM.
Company Profile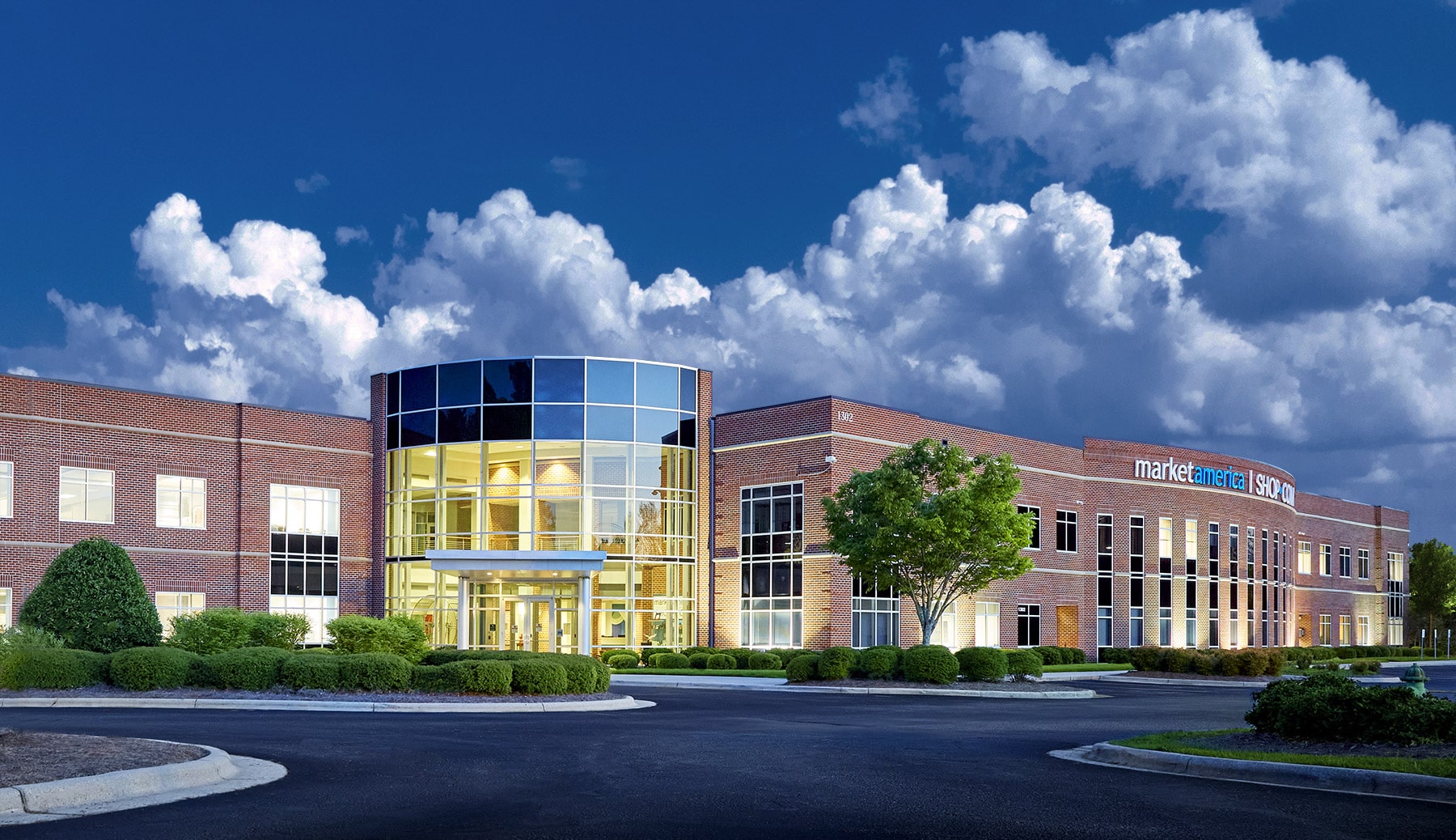 Founded in 1992, Market America | SHOP.COM is an award-winning global e-commerce and digital marketing company that specializes in one-to-one marketing. The company provides a system for entrepreneurs to supplement their income, while providing consumers a better way to shop.
Headquartered in Greensboro, N.C., Market America Worldwide employs more than 850 people globally, with international operations in Australia, Canada, Hong Kong, Singapore, Malaysia, Taiwan, the United Kingdom and the United States. Emerging markets include the Bahamas, Colombia, Dominican Republic, Ecuador, Indonesia, Jamaica, New Zealand, Mexico, Spain and Panama.
Market America was started as a means to empower entrepreneurs and has evolved into a global phenomenon. It was an idea ahead of its time that has helped create more than 300 millionaires worldwide. SHOP.COM and Market America Worldwide are leveling the playing field by giving the power back to the consumer and helping everyone convert their spending into earning with a revolutionary concept known as the Shopping Annuity®. By leveraging our collective buying power, we are helping people around the world to supplement their income with the UnFranchise® Business.
Built on Product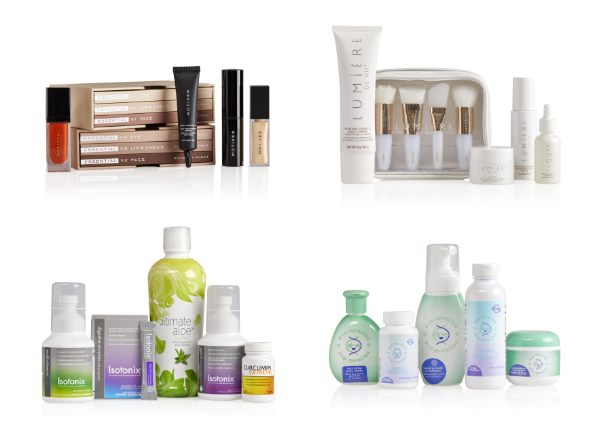 We've launched amazing brands like Lumière de Vie® and DNA Miracles® while continuing to build on the success of incredible product lines such as Motives®, Isotonix®, the TLS® Weight Loss Solution, and nutraMetrix® — just to name a few.
In fact, during the last few years the Motives brand experienced tremendous growth on social media, with an Instagram following swelling to more than 2 million people. This is not only a testament to our amazing products, but to the power of these social platforms as tools to help grow the business and increase brand recognition.
Through new technologies, new partnerships and new initiatives, Market America Worldwide | SHOP.COM will continue to lead the social shopping revolution for years to come. We are built on product and powered by people — people just like you. There's never been a better time to join us by becoming an UnFranchise® Owner.
The next 30 years and beyond for Market America Worldwide | SHOP.COM will be monumental, as we continue to share the UnFranchise Business in new markets around the world and help empower consumers and entrepreneurs with the Shopping Annuity®. We are truly a global business, connecting individuals economically and helping build success through teamwork and mutual support rather than competition. We realize that when it's all said and done, success is a team sport. So, join us, and be a part of our winning team.
JR Ridinger—founder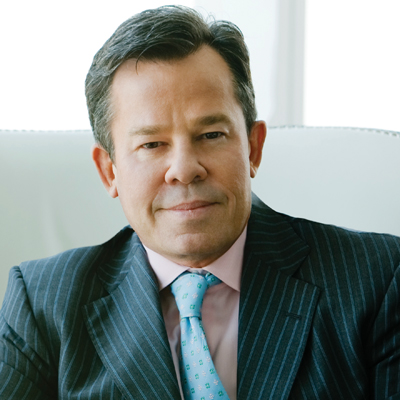 JR Ridinger is an American entrepreneur born in New Jersey who is the Founder, Chairman & CEO of Market America | SHOP.COM Worldwide. Founded in 1992, Market America Worldwide | SHOP.COM currently operates in eight countries with sales annualizing at $1 billion.
Putting people first has always been JR's mission, as he believed that by changing the way people shop and changing the economic paradigm, anyone can become financially independent by creating their own economy. As far back as 1984, when computers were used only by the largest companies and for rudimentary tasks, JR proclaimed that one day everyone would own a computer and would purchase everything they needed from the comfort of their homes. JR envisioned a world where consumers would drive the market through their collective buying power.
So, he set out to create a realistic and lucrative business model that rewards entrepreneurs and customers for converting their spending into earning through the company's exclusive brands and the 80 million products on SHOP.COM. Today, that model is driven by the revolutionary Shopping Annuity®.
By equipping entrepreneurs with their own SHOP.COM website, connecting people economically and utilizing a referral tracking system, Market America Worldwide | SHOP.COM is changing the way people shop. JR believes in the idea that people helping people achieve success can change the world; it just so happens that he created a company that does exactly that.
Currently, JR resides in Miami Beach, Fla. and spends his summers in Greenwich, Conn. with his wife, Loren Ridinger. Spending time with his daughters, Amanda Ridinger and Amber Ridinger-McLaughlin, and his three grandchildren, Ayden, Ayva and Aydrien, are the things that make him smile the most.
Loren Ridinger—Co-Founder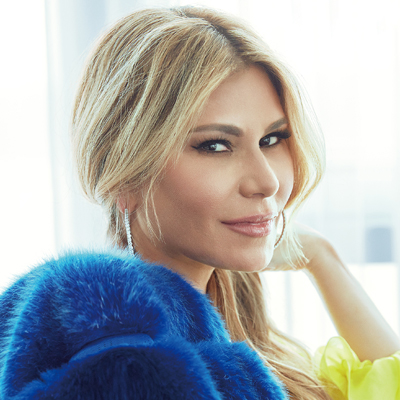 Loren Ridinger is the Co-Founder of internet retailing giant Market America Worldwide | SHOP.COM. Loren is an internet mogul who has changed the face of the beauty and e-commerce industries for three decades. In addition to building her company with the founder and her late husband, JR Ridinger, Loren is the creator of the award-winning cosmetics line Motives® and the solution-oriented beauty brand Fixx™.
Loren's iconic style has established her as one of the leading fashion influencers of today. She has been named one of Vogue's Top 100 Influential Women and Haute Living magazine's most influential people in New York and Miami. Most recently, Loren was a guest on entrepreneur and best-selling author Grant Cardone's podcast, 10X Talk.
Loren's passion for helping others has led to her continued involvement in many charities and philanthropic causes. Loren works with the American Heart Association (from which she received the Big Heart Humanitarian Award), Make-a-Wish Foundation, Jennifer Lopez Foundation, Rush Philanthropic Arts Foundation and many more.
In 2019, Loren received the Global Gift Philantropreneur Award. She also earned the Women of Substance and Style Award from Fashion Group International for her continued contributions to the fashion and beauty industries. Haute Living magazine consistently ranked Loren and her husband, JR, among the Top 100 Power Couples in Miami. Loren's outstanding business accomplishments have led her to be named a Woman Extraordinaire and a Top 50 Entrepreneur by Business Leader magazine. Forbes named Loren's personal blog, Loren's World, a Top 100 Website for Women.
Marc Ashley—President & COO of Market America Worldwide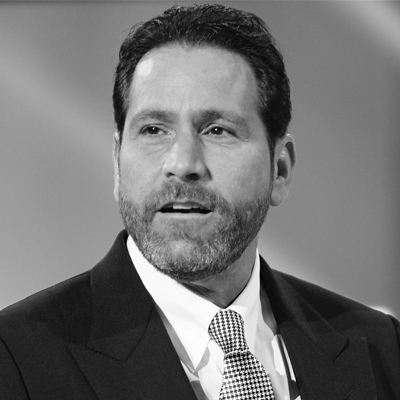 Marc Ashley is President & COO of Market America Worldwide and oversees all Market America Worldwide corporate operations, including locations in the United States, Taiwan, Canada, Hong Kong, Singapore, Malaysia, the United Kingdom and Australia. He works closely with the Executive Board and Management Group on all major company and growth initiatives. He regularly speaks around the world at corporate conferences and media events.
In 2020, Marc was the recipient of the University of North Carolina Greensboro (UNCG) Entrepreneur Extraordinaire Award. An alumnus of the university, Marc was presented with this award by the UNCG Entrepreneurship Cross-Disciplinary Program, which honors exceptional, innovative entrepreneurship activities and successes that make a significant difference in the industry and the greater community. A current Cone Health Heart & Vascular Advisory Board member and former board chairman of the Better Business Bureau (BBB) of Central North Carolina, Marc also received the Triad Business Journal's 40 Under Forty award based on his leadership, community involvement and career accomplishments. Under Marc's leadership, Market America Worldwide | SHOP.COM has developed into an internet retail giant — ranked No. 55 in DC 360's 2022 Top 100 Online Marketplaces, No. 80 in DC 360's 2022 Top 500 & 1,000 Online Retailers and No. 10 in the 2022 DC 360 Top 500 Online Retailers Primary Merchandise Category.
Further, SHOP.COM was recognized as No. 19 in Newsweek's 2021 Best Online Shops, ranked No. 13 in the Business North Carolina Top 125 Private Companies for 2022 and is a two-time winner of the Better Business Bureau's Torch Award for Marketplace Ethics. The company has an A+ rating with the Better Business Bureau and became a BBB National Partner in 2022. According to the BBB, "the Torch Award for Marketplace Ethics is the most prestigious award the BBB can present to a business. Being a recipient indicates the business not only believes in high standards promoted by the BBB but consistently demonstrates and integrates them into daily business practices."
Steve Ashley—President & COO of SHOP.COM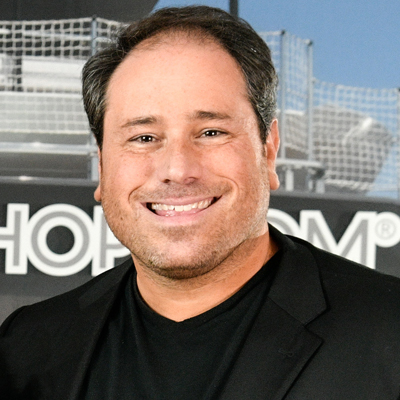 Steve Ashley is the accomplished President and Chief Operating Officer of SHOP.COM, a position he has garnered through over two decades of unwavering commitment and exceptional leadership. Steve has been a pivotal figure in the company's trajectory, especially evident in his role in transitioning the company from the National Meeting, Training and Seminar System (NMTSS) to the Global Meeting, Training and Seminar System (GMTSS), during which he efficiently managed up to 3,500 meetings every quarter.
Under his leadership, SHOP.COM has attained impressive industry rankings, including No. 54 in DC 360's 2023 Top 100 Online Marketplaces, No. 82 in DC 360's 2023 Top 500 & 1,000 Online Retailers, and No. 10 in the 2023 DC 360 Top 500 Online Retailers Mass Merchandise Category. SHOP.COM also proudly claimed the 19th spot in Newsweek magazine's 2021 Best Online Shops and was ranked No. 15 in the Business North Carolina Top 125 Private Companies for 2022. These recognitions emphasize not only the success of SHOP.COM but also its commitment to upholding ethical marketplace practices, a commitment that has resulted in the company being a two-time winner of the prestigious Better Business Bureau's Torch Award for Ethics.
A digital pioneer, Steve has been instrumental in forming the company's mobile development team, acknowledged by Internet Retailer as the fastest-growing mobile commerce site in 2014. He also created the company's premier social media team, which has ranked in the top 50 of the Internet Retailer Social 500 on several occasions.
As President and COO, Steve oversees the day-to-day operations of SHOP.COM, focusing on front-end development to ensure the site consistently provides an excellent user experience. An active user himself, Steve believes in a user-centric approach to development, using his insights to drive innovation and customer satisfaction.
Beyond his daily responsibilities, Steve is a respected voice in the industry, frequently sharing his expertise on mobile technology, social growth, and related subjects at major conferences. A proven leader, Steve Ashley continues to guide SHOP.COM to new heights in the global online marketplace.
Joe Bolyard—Executive Vice President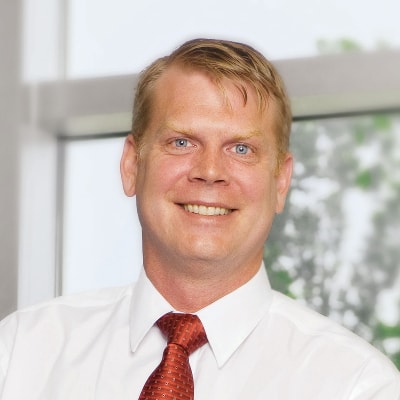 Joe manages the international development and expansion of Market America - after successful efforts of opening the UnFranchise Business opportunity in Australia, Taiwan, Hong Kong and the United Kingdom. As an executive board member, he plays a key role in policy formation and general decision-making. Additionally, Joe has implemented time- and money-saving systems that have been critical to Market America's growth and success.
Kevin Buckman—Executive Vice President of Asia Pacific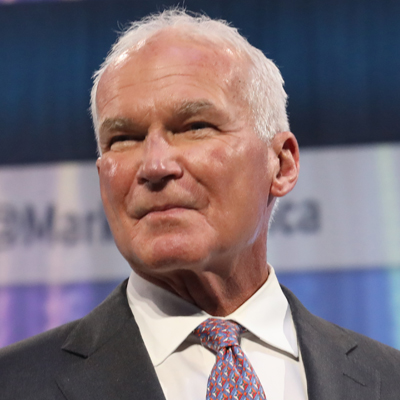 Kevin has been a successful UnFranchise® Owner since 1992, building a significant sales and distribution organization part-time over a two- to three-year period. From the beginning he has served as a member of Market America Worldwide | SHOP.COM's executive management team, providing integral support in all aspects of the company's growth and development. Currently, as Executive Vice President of Asia-Pacific, Kevin oversees the sales and field development initiatives throughout Market America Worldwide | SHOP.COM's Asia -Pacific markets.
Amber Ridinger-McLaughlin—Vice President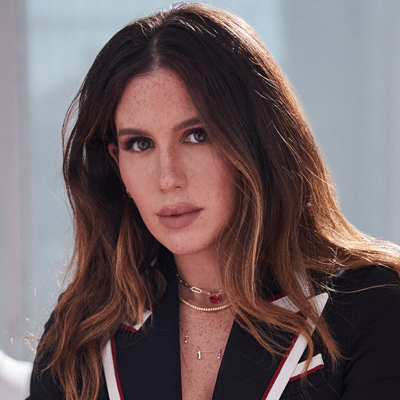 Meet Amber Ridinger McLaughlin: designer, wife and, first and foremost, a mom. She knows how to run a tight ship, balancing the juggle between work and life at home with her husband and three children. In between drop-offs and making ballerina costumes, this fashion and beauty entrepreneur has been building an empire where everyone has a seat at the table.
With over 300K Instagram followers, Amber is a brand within herself. Using her influence, entrepreneurial spirit, and passion for all things beauty and fashion, Amber set out to create an affordable jewelry line, called Layered (getlayered.com), and a skincare line, Lumière de Vie® (lumieredevie.com).
After experiencing her own struggles with rosacea and problematic skin, Amber felt frustrated by the number of highly priced creams on the market that lacked consistency and did little to improve the texture of her skin. Her experience growing up and working with beauty professionals in skin and makeup made her an insightful collaborator. So, she set out to create a skincare line that not only catered to all skin types, beauty concerns and genders; it did so at an affordable price. From moisturizers to serums and masks, these expertly formulated products use high-grade active ingredients, backed by science, for rejuvenated, luminous and beautiful-looking skin.
As Amber leads and attends events and playdates and jet-sets around the world, Amber loves wearing her jewelry line, Layered. Inspired by her own multilayered life as a busy mom, trendsetter, entrepreneur and influencer, when creating the line, Amber thought about the modern individual: always on the go, multifaceted, taking on many important roles in the various aspects of his or her life. Amber set out to create a line that lets one express their unique style and celebrate their own beautiful layers.
As someone who does not shy away from being in the makeup chair, the collaboration with Motives (motivescosmetics.com/feature/AMBER-I-AM-ESSENTIAL) was an easy fit, as she joined forces with her mother, Loren Ridinger, the founder of Motives® (motivescosmetics.com). Her goal was to create an aesthetic that anticipates and executes what the modern individual looks for in formula and performance as well as to create a series of palettes that made it easy to transition your look from day to night.
Her brands have expanded rapidly over the last two years and have been featured in Vogue, Elle, Marie Claire and countless other beauty publications from around the world. Layered has been in collaboration with Elle Taiwan for the past year, which has helped grow her brand and audience internationally, and continues to expand particularly in Asia and Europe.
As Amber's brands continue to grow around the world, her audience and personal brand continue to flourish, too. She invites you on this amazing journey with her — as this is just the beginning.
Andrew Weissman—Vice President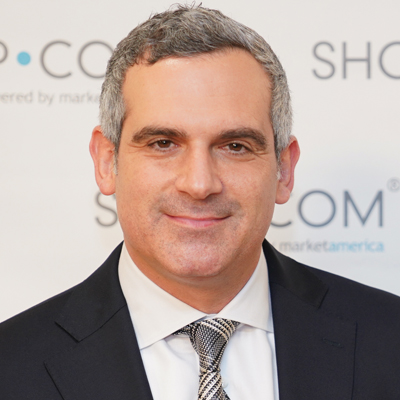 Andrew Weissman serves as the Vice President of Market America | SHOP.COM, where he has contributed substantially to the company's growth both domestically and abroad. In his role, he is involved with global marketing, communication, and business development while also training others in the effective implementation of the UnFranchise Business System. A prominent speaker and instructor, Andrew shares his insights on mastering foundational principles for achieving personal and financial success at numerous events. Known for his charismatic and motivating presence, Andrew has become a trusted mentor to countless individuals building their own UnFranchise Business.
Marty Weissman—Executive Vice President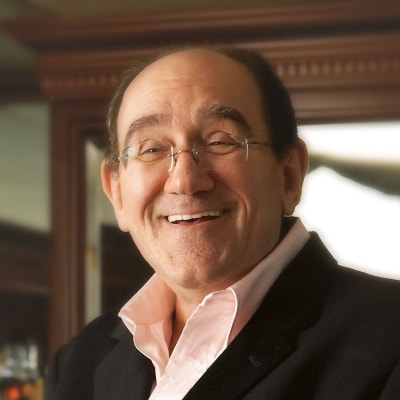 Marty's vast business acumen in product development, contract negotiations, vendor relations, distribution, inventory and purchasing has helped propel Market America to the forefront of worldwide retailing. In addition to helping pioneer the Management Performance Compensation Plan (MPCP) and the formation of overall company policies and procedures, he frequently represents Market America as its "Goodwill Ambassador" - for his diplomacy in presenting the company to distributors, vendors and customers around the world.
Jim Winkler—Vice President of Sales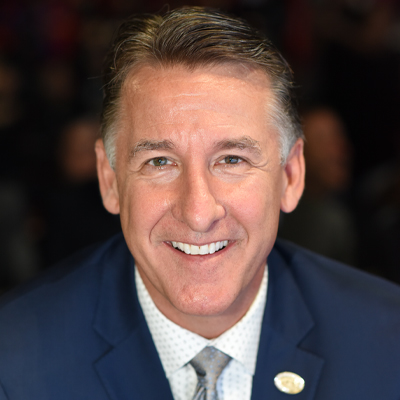 Vice President of Sales of Market America Worldwide Jim Winkler oversees worldwide sales. He works closely with the Executive Board and Management Team as well as the Executive Sales Team and University divisions within the company.
A University of Wisconsin-Whitewater alumnus, Jim majored in marketing. He was a four-year varsity tennis player and an All-American during his time at UW-Whitewater.
Jim started his career with Market America as a part-time UnFranchise® owner. He and his wife, Lisa, went on to become top UnFranchise Owners in the company. He joined the Corporate Team in 2011 and loves teaching how to build and grow the business while making a difference in the lives of as many people as possible.
Management Team
Eddie Alberty

Vice President of Strategic Partnerships

Michael Brady

Chief Information Officer

Sherry Bruce

Vice President, Global Supply Chain

Joseph "Fat Joe" Cartagena

President of Urban & Latino Development

Jeremy Fennema

Vice President, Business Programs

Kelli Frazier

Vice President, Events & Travel

Deedra Mason, N.D.

Vice President, Product Development & Clinical Education

Kelly Rotenstreich

Vice President of Human Resources and Legal
Brandi Quinn

Vice President, Operations

Mark Salehar

Vice President, Accounting & Finance

Joe Soto

Chief Marketing Officer

Joshua Townsend

Senior Director, Human Resources

Eugene Wallace

Chief Technology Officer

Elizabeth Boyer

General Counsel

Steve Bosson

Chief Growth Officer
Medical and Scientific Affairs
Mark Lange, Ph.D.

Director of Quality Control
Careers
At Market America, we value that each person brings a distinct and diverse background, life experience and perspective to work each day. By embracing diversity, we are able to enrich our work culture and magnify our business success. We continually strive to create a work environment where our people feel valued, included and inspired to innovate new and creative ideas.
Transparency of Coverage
This link leads to the machine-readable files that are made available in response to the federal Transparency in Coverage Rule and includes negotiated service rates and out-of-network allowed amounts between health plans and healthcare providers. The machine-readable files are formatted to allow researchers, regulators, and application developers to more easily access and analyze data.
https://www.cigna.com/legal/compliance/machine-readable-files